I was born in a suburb of Birmingham in 1948.
I have been drawing and painting ever since I can remember. I wish I had kept all the drawings of ballerinas that I did in the margins of our newspapers, it used to drive my Dad crazy!
I went on to study art. First at Stourbridge College of Art, then a degree from Chelsea school of art and a post graduate teaching qualification from the Institute of Education at London University.
Much to my surprise I secured a job as an art teacher in a large London comprehensive school. A case of being thrown in at the deep end! That learning curve continued for seven years
after which I moved on to working with young people who schools had been unable to contain because of 'behavioural difficulties'. I moved to Herefordshire in 1987 continuing with this kind of work. I was also parenting my own children as well as developing my own art work. For me this period was a feast of creativity; nutritious and challenging.
When I stopped teaching my main aim was to spend much more time doing my own work. I hit a blank! So I gave myself a project. What moves you, what are your passions, who are you? I still had my teachers hat on!
As an avid dog lover 'DOG' became my project, that was eight years ago and I'm still involved. I occasionally stray but
there is enough about dogs to keep me going for years. The shapes they make,
their anatomy, their personalities, their relationships, their history, how they feature in art and mythology. The love we bestow on them and our belief in their love for us.
I work in a mixture of materials often using found objects and materials. I make sculptures and shrines, I paint, draw, sew and print.
I have exhibited my work in London, Fishguard, Herefordshire and recently at the Open Exhibition at RWA Bristol.
I have a selection of my work on this site and aim to update it regularly. Most of my work is for sale.
Powered by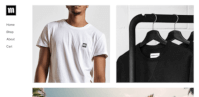 Create your own unique website with customizable templates.